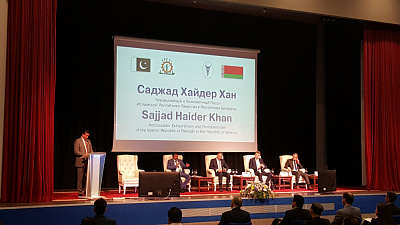 The 5th meeting of the Belarusian-Pakistani Business Council was held on October 5, 2021 in Minsk. More than 60 Pakistani business representatives and about 100 participants representing Belarusian enterprises discussed current areas of trade, economic and investment cooperation between the countries.
Of particular interest are the prospects for the development of cooperation in the fields of the chemical, textile, and the pharmaceutical industry.
Eximgarant of Belarus took part in B2B negotiations and discussions on issues of mutual cooperation.