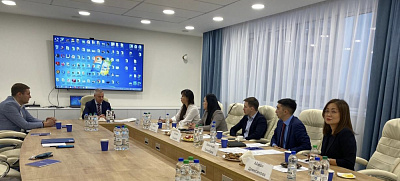 The ECA Experts Seminar of Belarus and Kazakhstan was held on December 22-24, 2022 in Minsk.
Within the framework of the Memorandum of Cooperation between the EAEU ECA, signed on August 24, 2017 in Astana (Republic of Kazakhstan), experts from Eximgarant of Belarus and «KazakhExport» held a seminar.
The participants discussed the practices of interaction between the ECAs of Belarus and Kazakhstan regarding the exchange of information on the activities of companies, underwriting, strategy and economic planning, insurance payments, subrogation, reinsurance.
The experts also exchanged experience in the use of insurance mechanisms and export support tools in order to increase the export potential of the EAEU.