⁠
Fitch Ratings has affirmed Export-Import Insurance Company of the Republic of Belarus's (Eximgarant) Insurer Financial Strength (IFS) rating at 'B-'. The Outlook is Stable.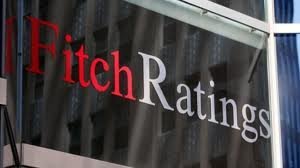 https://www.fitchratings.ru/ru/rws/press-release.html?report_id=994410
Key rating drivers
The rating reflects Eximgarant's 100 % state ownership and presence of guarantees from the state for insurance liabilities under compulsory lines and export insurance, the insurer's strong market presence, including its monopoly position as the Belarusian export credit agency (ECA), and its fairly strong capital position. The rating also takes into account the fairly low quality of the insurer's investment portfolio and the significant amount of surety issued in relation to domestic financial risks.
The Belarusian state has established strong support for Eximgarant in the legal framework with the aim of developing an export insurance system. The state's propensity to support the company has been demonstrated by the government guarantee on export insurance risks, significant capital injections in previous years and the explicit inclusion of Eximgarant's potential capital needs in Belarus's budgetary system.
Fitch assesses Eximgarant's risk-adjusted capital adequacy as reasonable for the rating. The insurer maintains an exceptionally strong nominal level of capital relative to its current business volumes, with the Solvency I-like statutory ratio at 62x at end-6M15. However, Fitch does not consider that Eximgarant's economic capital adequacy is as strong as the statutory solvency ratio implies since the regulator's formula does not take asset risk into account.
In Fitch's view, Eximgarant's investment portfolio is of fairly low quality. This reflects the credit quality of local investment instruments, constrained by sovereign risks, and the presence of significant issuer concentration. However, Eximgarant's ability to achieve better diversification is limited by the narrow local investment market and strict regulation of the insurer's investment policy.
Eximgarant has been demonstrating profitable operating performance over the last five years, although net profit dropped to BYR 9bn in 2014 from BYR 79bn in 2013, due to a negative underwriting result. In 8M15 net profit reached an exceptionally strong BYR 144bn, due to restored underwriting profit, stable investment income and significant FX gains following the Belarusian rouble depreciation.
Eximgarant's export risk portfolio has been steadily maturing, as insurance coverage of Belarusian exports reached 3 % in 8M15, although it remains undiversified by geography and industry. Positively, the insurer has taken a cautious approach to concentration by credit counterparties. Eximgarant also manages a portfolio of a shorter-term structure than other public ECAs generally focusing on medium- and long-term risks.