Fitch Ratings has affirmed Export-Import Insurance Company of the Republic of Belarus's (Eximgarant) Insurer Financial Strength (IFS) rating at 'B-'. The Outlook is Stable.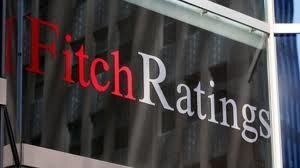 https://www.fitchratings.com/creditdesk/press_releases/detail.cfm?pr_id=827173&origin=home
Eximgarant was founded as a public Export Credit Agency (ECA), but combines two profiles: the exclusive national provider of state-guaranteed export insurance and a traditional non-life insurer. Eximgarant was ranked third-largest by premiums written in Belarus in 2013. The insurer's strong market position is to some extent underpinned by the preferential treatment provided in the legislation governing state-owned insurers.
Fitch's assessment of Eximgarant's risk-adjusted capital adequacy concludes that the company is adequately capitalised for its rating. The insurer nominally maintains an exceptionally strong level of capital relative to the insurer's current business volumes with the Solvency I-like statutory ratio standing at 102x at end-2013. Fitch does not consider that Eximgarant's economic capital adequacy is as strong as the statutory solvency ratio implies since the regulator's formula does not take asset risk into account. Risks on the asset side of Eximgarant's balance sheet are highly concentrated and directly linked to the sovereign credit profile.
Eximgarant's export risk portfolio has been steadily maturing with the coverage of Belarusian exports by insurance reaching 2.5 % in 2013, although it remains relatively undiversified in terms of geographies and industries. The insurer has taken a relatively cautious approach to underwriting in terms of concentration by credit counterparty, which Fitch views positively. The export risk line is not compulsory in Belarus, which means that the company is not forced to accept all applications and can focus on portfolio quality. Eximgarant also manages a portfolio with a somewhat shorter term structure than other public ECAs, generally focusing on medium- and long-term risks. 67 % of Eximgarant's exposure had a maturity of 12 months or less at end-2013.
Insurance of domestic financial risks remains one of the key lines in Eximgarant's non-life portfolio with a weight of 26 % in 2013. Positively, Eximgarant's top exposures by counterparty under this line are state-owned enterprises.
In Fitch's view, Eximgarant's investment portfolio is of relatively low quality. This reflects the credit quality of local investment instruments, constrained by sovereign risks, and the presence of significant concentrations by issuer. Eximgarant's ability to achieve better diversification is limited by the narrowness of the local investment market and strict regulation of the insurer's investment policy.