⁠
Eximgarant of Belarus participated in the scheduled meeting of the Berne Union Prague Club that was held in Queenstown (New Zealand) from 1 to 4 December 2013 hosted by export credit agency NZECO.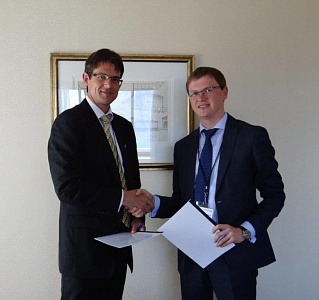 The meeting started with workshop for delegates of the Prague Club. Mr. Peter Gothard, Partner of Ferrier Hodgson shared his company's experience regarding debt collection in Europe, New Zealand, USA as well as considered the specific examples of debt collection with the analysis of measures undertaken by Ferrier Hodgson.
On the next day the meeting was opened by Chris Chapman, Manager (NZECO and ) Abby Sturrock, Assistant Director (Prague Club) , who addressed their welcome speeches and warm words to delegates and the Secretariat of the Berne Union
Vice-President of the Berne Union , Mr. Andreas Klasen reported and analyzed the main tendencies and trends of export credit insurance in 2013. The high level of trade and investment covered demonstrates the commitment of the members to support trade, and trade is key to sustained economic recovery and growth.
At the meeting, a special focus has been given to underwriting business in Asia. The Prague Club members comment and share their approach towards doing business in Asia, country risk analysis, underwriting aspects.
During the meeting Eximgarant of Belarus and New Zealand Export Credit Office (NZECO) has signed Memorandum of Understanding. The memorandum stipulates the development of cooperation between the sides with the aim of expanding mutual trade between the countries. It also provides for personnel training, joint seminars, round-table sessions and trainings on the matters pertaining to the activities of NZECO and Eximgarant of Belarus.
In the photo: Chris Chapman (NZECO) and Oleg Rutkowski (Eximgarant of Belarus).